A Role Model in Tech from Girls in Tech Switzerland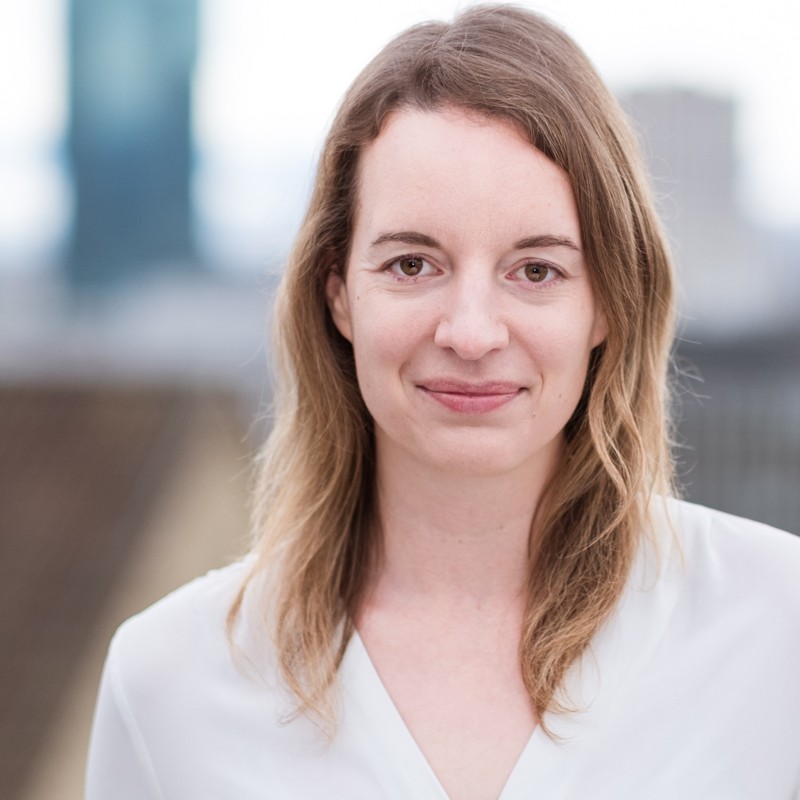 Please introduce yourself!
My name is Lisa, and I am a software developer. I help develop applications for city planners to visualize and communicate the impact of developments in cities in 3D. I originally studied geomatics engineering at ETH Zurich with a specification in web cartography and geoinformation systems. I am also co-managing the nonprofit organization Girls in Tech Switzerland, which aims to bring more women into the tech industry, and in my spare time, I teach yoga classes.
How do you manage to juggle it all?
If I knew the answer to that question, I would be a rich woman. Seriously, it's one of the questions that I get asked the most and I wish I would know the answer. My best guess is that I have gained a lot of experience in planning and managing my time efficiently and effectively. I also minored in urban planning at university and have always been very drawn to planning things, so maybe that's the secret
Why did you choose your career?
When I was in high school, I knew I wanted to do something with "geo" in it as I always loved all topics about the earth. I discovered Geomatics Engineering, which is a genuinely nice combination of geography and computer science. I didn't have high expectations, but I totally fell in love with the field.
Between my bachelor's and my master's, I did an internship at the city of Zurich in the department of city planning supporting the planners with technical tools and providing them with geospatial data. There I got in touch with urban planning and with the possibilities of how software can help plan cities more reliably and sustainably.
When I was looking for my next internship, I decided to apply for a summer internship at the company I am working for now. It was a software development internship, and I wasn't particularly qualified to apply. I tried anyway because I was so excited about the opportunity and what I could learn there regarding web development and 3D. I got invited for an informal interview and my now boss asked me if I had any idea of what I wanted to develop within the 3 months of my internship. And I had an idea. I wanted to create a web-based interactive data exploration tool that would allow you to look at a city in 3D and visualize all the different types of usages that are in the buildings. This idea seemed to have potential to him, so I got the internship. I stayed after that and was offered a position in my current team to help build up a new product, which is how I ended up in my current role as a Senior Product Engineer.
It wasn't planned from the beginning, but I managed to find the sweet spot of building software for a use case that I'm also deeply passionate about.
How is it to be a woman and work in tech?
You quickly realize that you are in the minority. In the company I work for, we have a little over 20% of women. Sometimes you are the only woman in a meeting or in a project team. Generally, this is not a problem of course, if the men around you are aware of the differences, recognize that everyone brings something different to the table, and do not judge you based on your gender or stereotypes.
I work in a team that recognizes that everyone can thrive and has something to offer. But in the industry, I am seeing a lot of biases toward women that hinder them from advancing in their careers. Women tend to have to prove themselves over and over again because they do not satisfy a stereotype. This is time-consuming and frustrating.
My biggest hurdle as a woman in tech right now is seeing where I could advance in my career. There are no female directors in the software development department at my company, so I do not know if there's a path for me toward leadership. I notice that a certain type of leadership is preferred over others because that's what people have been used to since the 1960ies when the company was founded. I know that I would have to potentially clear up many prejudices along the way if I am pursuing a path of leadership, and I need to make a conscious choice about whether I want to take up that kind of work.
This is probably the biggest disadvantage I have as a woman in tech personally. If I were a man in the same position, I would see a lot of role models that I can look up to. You cannot be what you cannot see, so my goal is to hopefully pave the way for the women that come after me.
What do you like about working in tech?
I have always had a great urge to leave the world a little better than I found it. Technical solutions are not the only solutions, of course, but we can develop tools and software that can help people.
Another thing that is underestimated in this industry is that it's not all about technology and solutions. The biggest challenges in this industry are often about communication, getting the right people together, and finding a compromise.
There are also many different roles and profiles. If someone is looking for a purely technical role and aims to spend eight hours a day in front of a computer solving challenging algorithmic problems, that person can certainly find that position in tech. But most positions in this industry require a lot more soft skills, such as the ability to communicate well, tell a story, present your findings, and communicate with stakeholders.
Much of the work we do in this industry also involves translating the technical aspects into a business context. This translation process is extremely interesting and challenging.
This is what motivates me to work and develop products that make a difference. I think the industry needs a lot more diverse people who can bring in new perspectives so that we can make sure we are building technology for everyone and with everyone in mind. We need more women, but we also need more people in general from diverse backgrounds who do not take the traditional career path, like studying computer science, and then take the leap into positions like that.
I feel like there is a plethora of different profiles and positions in this industry that many people are not aware of. There's kind of a stereotype of someone who works in the tech industry, which is a software engineer who sits in front of a computer all day. If you work in the industry, you find out very quickly that most people actually spend more time discussing, brainstorming, drafting solutions, and yes, also in meetings.
Do you need a specific tech education to work in tech?
For certain roles, you definitely need a computer science background. But there are many other roles that require different skills. If you're developing algorithms – yes, it's necessary to have a solid understanding of computer science. You can acquire those skills through a university degree, through an apprenticeship and further education, or even teach them yourself if you are dedicated. I know quite a few software engineers who are self-taught or have done apprenticeships first, and they are fantastic developers because they have a lot of hands-on experience.
But if you are a technical writer for example and you are creating documentation for users – you need a quite different skill set. Here, the skills you can learn in computer science are not very applicable. You need to know the language very well and be able to put yourself in the shoes of the user. A computer science background might even be a hindrance because you cannot put yourself in the user's perspective.
What is your career advice for others?
I'd generally recommend getting hands-on experience in any type of role that is available, especially through internships or short-term work arrangements. Take on any opportunity to get practical experience, especially when you're young. There you can get a feel for what it's like to work in the industry. I believe that the only way to learn something is to practice it, and that's also how you can find out if you want to work in tech.
Experience can also be gained from other activities than your main job. I personally learned a ton from extracurricular activities at school, from summer holiday jobs, from working besides studying, from side projects, and from volunteering.
My planning and organizational skills all stem from those times, and through my volunteering work at Girls in Tech, I can practice and experiment with leadership in an environment that is more creative, and more forgiving. I am extremely grateful for these opportunities outside of work, and anyone can create these opportunities for themselves as well.
I've also accepted that with anything I try, whether it's a new role, a new hobby, or a simple decision, there are two possible outcomes. Either it works out – or it doesn't. Both outcomes are fine because I can always learn something from them. Only when you try out things – many things, it's a numbers game – will you find what makes you wake up in the morning excited for a new day. So, go out and try things, don't be afraid to make decisions, and don't be afraid to fail. I guess that's my career advice: try and error, analyze why it's not working, adjust, and try again until it feels right. That's the engineering mindset at work.
Thank you Lisa for your time and inspiration for other women to pursue a career in tech!